MAGMA
The Multicultural Association of the Greater Moncton Area (MAGMA) is a non-profit organization that helps new immigrants and refugees to become settled in the community.
Their services include:​
​​​​​​

Providing support in language training.

Creating cultural awareness in the community.

Protecting and promoting human rights.
LEARN MORE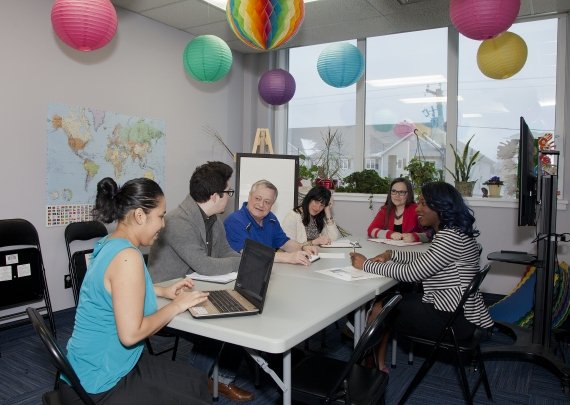 CAFi
Centre d'accueil et d'accompagnement francophone des immigrants du Sud-Est du Nouveau-Brunswick (CAFi) is a non-profit organisation that helps francophone immigrants to become settled in the community.
Their services include:
Supporting francophone immigrants with all aspects of their needs, including social economic, legal, etc., as they settle into the community.

Promoting cultural diversity.
LEARN MORE
Settlement Support Services
Hola New Brunswick
Hola is a settlement organization that provides pre- and post-arrival services to international students and non-permanent residents from Latin America. They offer assistance in English and Spanish and work with whole family units even before arrival.

Learn more
Moncton Cares
Moncton Cares mandate is to be a friend to newcomers & bring out the best in them. We pick you from the airport & ensure you never have to pack your bag again for good.

Learn more
Ethno-Cultural Associations
Here is a list of current ethno-cultural associations in Greater Moncton. They bring newcomers in touch with people from their homeland or ethnic origins.

Join Local Associations
"When you immigrate to a new country, it is a wonderful feeling to be welcomed by people who share your native land. The Greater Moncton Area is rich with ethno-cultural associations where we all help each other to learn how to feel at home in our new home. I really suggest you join your association. It is like walking into a room full of old friends!"
Stanislav Olkinitskiy, President, Russian Multicultural Association of Greater Moncton Area